Each year, Massachusetts Lawyers Weekly's Top Women of the Law honor recognizes women who have, "made significant contributions to the legal profession while also serving as role models for young women entering the law." These outstanding attorneys have made a deep commitment to the Massachusetts legal community and the greater Massachusetts community who are served by legal professionals.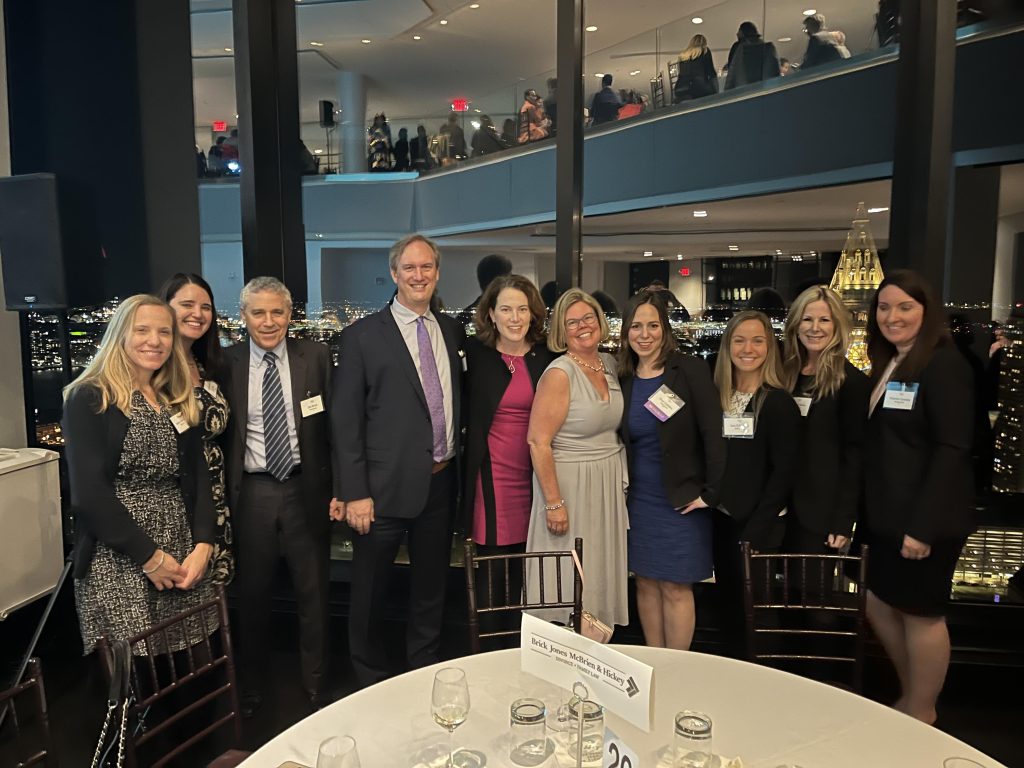 Brick, Jones, McBrien & Hickey LLP is proud to extend our warmest congratulations to Gina Calabro on being honored for her achievements by Massachusetts Lawyers Weekly as a Top Woman of the Law in 2022. All Top Women honorees were selected by a panel comprised of members of the legal community and representatives of Massachusetts Lawyers Weekly.
Some of Attorney Gina Calabro's accomplishments and contributions to the Massachusetts legal community include volunteering through the Attorneys Representing Children program in the Norfolk and Middlesex Probate & Family Court, and co-authoring the MCLE's Massachusetts Family Law Sourcebook & Citator. Attorney Calabro is also an active member of the Boston Bar Association, (serving in the Family Law Section Steering Committee and Mentoring Program) and is the treasurer of the Massachusetts Family & Probate American Inn of Court.
Gina was educated at Harvard Law School, (J.D., 2004), Brandeis University, (B.A., magna cum laude, 2001), and was selected by Massachusetts Super Lawyers, 2015-2022 and as a Massachusetts Rising Star, 2009-2014.
Massachusetts Lawyers Weekly describes Gina as "an experienced family law practitioner, who appreciates the ability to toggle between complicated family dynamics and
the complex financial cases found in her practice area." Gina is quoted as saying,  "[e]ven after almost 20 years of practice, there is always a new challenge right around the corner."

Please visit the link at Massachusetts Lawyers Weekly to read more about the achievements of the esteemed honorees and to read Gina's bio in full: https://masslawyersweekly.com/2022/11/12/2022-top-women-of-law/